A chive, onion, dill cream cheese filled everything bagel. It's the original, and Poppy's favorite.
A roasted garlic and chopped bacon cheese filled bagel topped with minced garlic and Kosher sea salt. It's definitely first date material, a real get to know you flavor.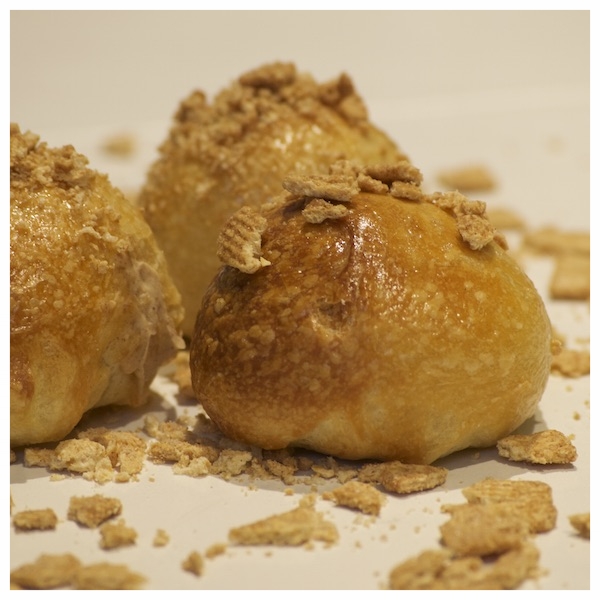 A honey, nutmeg, and cinnamon cream cheese filled bagel topped with Cinnamon Toast Crunch. This one's great any time of the day--or night. Put it in their lunch box and you'll have hugs for days.
A red pepper and feta cream cheese bagel topped with parmesan cheese and italian herbs.